Write a Review and Win M4VGear Free License

M4VGear Inc is honored to launch a software sponsorship program Write a Review, Get Free License that allows you to get great software License, FREE! This exclusive offer is designed for webmasters, editors, bloggers, forum moderator, video producer or someone popular at social networks.
As the super easy and powerful DRM media converter, M4VGear has impressed a great many of users from the whole world and highly recommended by famous tech websites, like makeuseof.com, cultofmac.com etc. M4VGear now sincerely invites you to explore the best DRM removal tool and then use the feedback to serve customers better.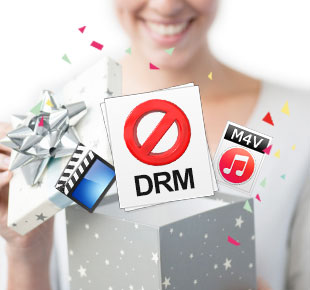 Choose a product, write review, submit your review and win free license. That's how it works! We appreciate if you share the review on YouTube/Facebook/Twitter/Google Plus etc. And we would thank you by doing the same on our social networks!
Please take a look at our requirements before you start:
For Webmaster/Blogger/Moderator:
1. Your website: Alexa 500,000 or less, PR 3 or above
2. Your article: Technology/Software/Computer/Multimedia related
For Video Producer or Social Network Influencer:
1. Subscribers on YouTube are more than 300
2. Or, fans/followers on Facebook, Twitter or Google Plus need to be more than 1000
How to Get M4VGear Product License For Free
Step 1.
Choose a Software

Choose either Mac or Windows version of M4VGear. You can download the product through our download center.
Step 2.
Write a Review

Write a review and share your experience with M4VGear products on personal sites, blogs, forums or YouTube channels.
Step 3.
Submit Your Review

When you done, send your name and the review post link via e-mail to support@m4vgear.com with subject "Free License for writing a review".
Step 4.
Get the License

Once your review is confirmed, the free registration code will be sent to you via e-mail. If you have any question, please contact us at support@m4vgear.com.
Tips:
Your review should be lived for at least one month. / Or, the YouTube review should be viewed more than 500 times.
The review would be more than 400 words and written by yourself. (Copy in any form from our site or other site is unacceptable.)
A link to our homepage, product page or link to download should be included in your review content.
Be sure your website/blog must be indexed by Google.
Note: Please DO NOT publish any license on your website. If leaked license code is misused, we will block it. We will not provide you a license in case we find your post to be a blatant forum-spam, or if your blog is just a spam blog or is not active. Thanks for your understanding.
See the below review sample: