The Rise of DRM Media Converter
Digital rights management (DRM) consists of a set of technologies used by different types of copyright holders such as developers, publishers, hardware manufacturers etc. in order to control and restrict the use of devices and digital products after their sale. When referring to digital content, DRM is also called "copy protection", as it is often used for preventing users from creating additional copies of video games, music and movies that they own. Despite several past controversies, DRM is now a common business practice among content providers.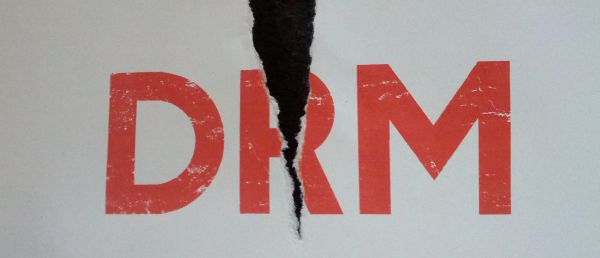 Perhaps unsurprisingly, the concept of DRM has been met with a fair share of criticism from media consumers. The Electronic Frontier Foundation (EFF), a US-based non-profit advocacy group, has published a very critical article about DRM in 2005, titled "Digital Rights Management: A failure in the developed world, a danger to the developing world", in which they compared this business model with Hollywood's so-called "strategy of treating their customers like criminals".
Common criticism of DRM
The most common criticism of DRM is the fact that they often negatively affect the experience of customers when they access the digital content by e.g. limiting the number of installations for a video game or, more recently, limiting the number of people who can watch a movie at the same time. This is at least a surprising outcome of DRM practice and surely one that has angered a lot of users.
Apple's iTunes store is the leading digital marketplace for all kinds of content from movies, TV shows, music and much more. According to a study conducted in 2012, the iTunes store had a 65% market share and it only increased after that.
What is DRM media converter
DRM media converter programs, also called DRM removal software, are special tools used for converting between different audio and video standards, while also legally removing any DRM protection along the way. Its features include support for a wide array of media formats like iTunes movies, TV shows, music videos purchased or rented from Apple iTunes Store. The source media files are DRM protected *.m4v files and the output is MP4 format, which can be widely used on all kinds of devices.
Why M4VGear is outstanding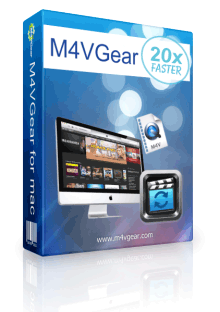 Among all other DRM media converters, the M4VGear DRM media converter comes out on top for a number of reasons. First, as previously mentioned, it targets a larger number or users by offering versions for both Mac and Windows PC users. Second, this tool is currently the fastest available DRM remover, being able to complete its job in less than half the time it takes other programs to convert the same file. Third, this program is very easy to use due to its simplified interface, despite its powerful array of features. Users do not need to customize anything in order to get it up and running.

Finally, the M4VGear product is able to retain the same level of video and audio quality in the converted files, compared to the original, while also being able to keep the embedded subtitles and multiple audio tracks(including 5.1 AC3 audio track) commonly found in video files.
In conclusion, for anyone dealing with the hurdles of copy protection measures, the M4VGear DRM media converter is currently the best and easiest way to regain control over your purchased digital content.
M4VGear is available for users of both Windows and Apple Mac OS X operating systems.
>>Download the Latest Version of M4VGear for Mac Here<<