7 Best Cheap Smartphones at $100 or Less
We have iPhone 6 Plus($299 at lowest), HTC One M8($149.99 at lowest), Samsung Galaxy Note 4($249.99), and other latest smartphones priced pretty high. And the Manufacturer Suggested Retail Price(MSRP) is much higher. For example, MSRP of HTC One M8 goes as high as $800. You can enjoy the latest features on them in exchange. However, in order to be affordable for the above smartphones, you may have to save money for a few months.
These smartphones that will be introduced are priced at $100 or less, much cheaper than the latest smartphones. The price of them are usually set by the provider to get you sign a service contract. Anyway, it will be always a bargain since they are cheap and you will always need a smartphone to call, text, browser the Internet and so on.
Note: The prices for the following smartphones are not fixed and will be changed from time to time.
1: Apple iPhone 3GS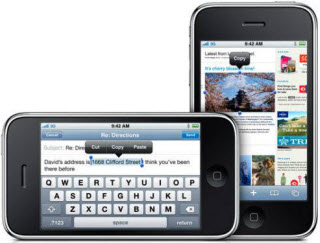 Price: $99
OS: iOS
Strength: As a member of Apple iPhone, iPhone 3GS is still one of the best smartphones in the market thought it may not have all the features of Apple' latest iPhones. First of all, iPhone 3GS has the common highlights of iPhone, such as the design, fast speed in running software, etc. Besides, as a smartphone, it meets your needs in multimedia messaging, video recording, and voice dialing. What's more, the battery is pretty long and the multimedia quality is much satisfying.
Weakness: The main shorts of this phone are call quality and 3G reception, while you still can make calls and surf the Internet.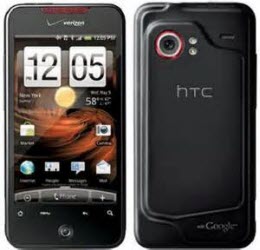 2: HTC Droid Incredible
Price: $100
OS: Android
Strength: The phone deserved its name because it was very popular after its launch. Talking about the reason, the AMOLED display of it contributes a lot. Moreover, the fast speed, 3.7-inch display, 8-megapixel camera and 8GB of internal memory are undeniable causes to Incredible's success. What makes it hard to refuse also includes its availability of Wi-Fi, Bluetooth, GPS, and 3G.
Weakness: However, if you do not want this incredible smartphone, you must be worrying about its multimedia experience. After all, it is a phone released several years ago and certainly defeated by the latest smartphone in that aspect.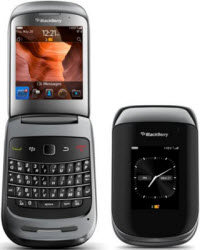 3: BlackBerry Style
Price: $100
OS: Blackberry OS
Strength: The phone is not look as style as its name. Actually, it is a clamshell phone and has an old-fashioned looking without touchscreen and display. Therefore, what is the advantage of this smartphone? The answer is the impressive call quality. Other features of it you may like include a full keyboard, a cute clamshell chassis, a quite good multimedia quality and so on.
Weakness: It may not look as beautiful as other bar-phones and the flat and small keys may be inconvenient to some users. But it is still a usable smartphone.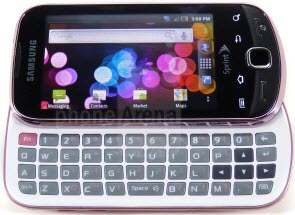 4. Samsung Intercept
Price: Free - $99
OS: Android
Strength: This relatively small smartphone has two colors: satin pink and gray steel. The pink and handy phone must look cute and attracting to girls. It stands out as a both affordable and pocketable smartphone with a slide-out full keyboard. The phone is also equipped with a 3.2-megapixel camera, GPS, Wi-Fi and a colorful display. Worth to mention, the call quality is very good.
Weakness: It is a shame that Intecept has such as small screen as a smartphone, which may give you a bad experience in enjoy videos and browse the Internet. Other important defects of this Samsung smartphone are the slow processing and quality of photos.
5. Palm Pre Plus

Price: Price: Free - $99
OS: WebOS
Strength: Palm Pre Plus is also a slid-out smartphone with full keyboard. Taking advantage of WebOS, it is unique and has easier-to-use interface and great multitasking capabilities. If you are looking for a phone to balance work and play and find Android or Windows phones are too much, Palm Pre Plus is a great choice for you.
Weakness: Some features like speakerphone volume and camera editing do not function well. And the phone will get a little bit hot if using for too long. Anyway, those shorts still can be tolerated at that price.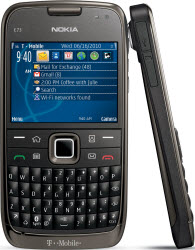 6. Nokia E73 Mode
Price: Free - $49
OS: Symbian OS
Strength: The appearance of the bar-phone with excellent QWERTY keyboard features a very sleek and sexy design. It is most famous for great messaging capabilities. The smartphone also enables you switch between two home screens, one for work and one for home, which is seldom available in other smartphones. BlueTooth, GPS, Wifi, USB and other basic gadgets are all available in Nokia E73 Mode.
Weakness: Except not-that-good-multimedia quality which is shared by cheap smartphones listed here, Nokia E73 Mode also owns a heavy interface, slow processing speed, small onboard memory and low-resolution screen.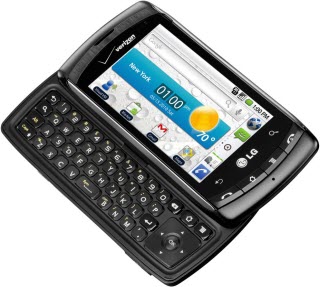 7. LG Ally
Price: Free - $49
OS: Android
Strength: LG Ally has no very outstanding features among smartphones. But the slid-out phone is adequately equipped with QWERTY keyboard, GPS, a 3.2-megapixel camera, stereo Bluetooth, Wi-Fi, and EV-DO Rev.
Weakness: The LG smartphone has no essential falls, either, except that the photo quality needs improving.
How to play iTunes videos on the best cheap smartphones?
The above mentioned smartphones based on different operating system all have multimedia function and can play videos of ordinary formats. However, iTunes M4V videos are not ordinary. They are DRM videos which protected from being copied, edited, and transferred and so on.
In order to play iTunes M4V videos on the smartphones, you need to remove DRM from them. M4VGear DRM Media Converter is specializing in removing DRM from iTunes M4V videos and converting them to non-protected formats like MP4, MOV, AVI and so on. The conversion speed of the program is 20X faster and it features in retaining original quality, keeping all subtitles and audio tracks including 5.1 audio.

>> Download and Try M4VGear DRM Media for Mac <<

>> Download and Try M4VGear DRM Media for Windows<<
M4VGear DRM Media Converter offers 1 minute trial in both Windows and Mac version. Therefore, you have chance to test the program out and decide whether it is the very product you want. If you are decided to get the full version, click the below button to buy. The price is now $44.95($49.95).