Why People Need to Remove DRM?
DRM(digital rights management), which is originally used as an important method to protect copyright and prevent illegal distribution of intellectual property, is now proved to be a tool that serves only to inconvenience legitimate customers, and that DRM helps big business stifle innovation and competition.
It's obvious that the real attempt of DRM technologies is to give control to the seller of digital content or devices after it has been given to a consumer. For digital content this means preventing the consumer access, denying the user the ability to copy the content or converting it to other formats. For devices this means restricting the consumers on what hardware can be used with the device or what software can be run on it.
Take Fairplay, one of the most controversial DRM, for example. iTunes movies cannot be played everywhere. Even after purchasing movies from the iTunes Store, you are limited in the ways in which you can enjoy them, and will have to use Apple's device and iTunes to watch the movie, not being allowed to use other competing product and service. Perhaps you have a Samsung Galaxy S5 on which you want to watch a movie purchased from iTunes. What can you do? Furthermore, you will be unable to access to the old movie once it is pulled from the store and cloud.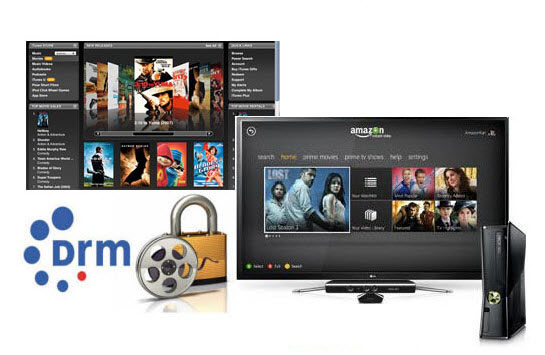 Although DRM is against the rights and freedom of consumer, weakens the competition and restricts innovation, it still be protected by law and imposed on various multimedia products. Companies such as Amazon, AT&T, AOL, Apple Inc., Google, BBC, Microsoft, Electronic Arts, Sony, and Valve Corporation use DRM. Along with the unceasing prosperity of multimedia industry and the increasing demands for DRM removal, DRM removal software emerges as the times require.
M4VGear DRM Media Converter is the fastest DRM remover in the market. It can remove DRM from your iTunes movie at 20X faster speed and convert iTunes M4V video files to unprotected MP4 format with perfect output quality on both Mac and Windows Operating System. Therefore, you can play iTunes video files on any device, even those not supported by Apple, and you can also copy them onto multiple devices.
This iTunes movie converter helps you get rid of DRM restrictions from all iTunes videos, both Rentals and Purchases. After removing DRM, you can keep iTunes rentals forever without caring for the expiration. What's more, this powerful DRM removal tool can also retain all subtitles and audio tracks, including AC3 5.1 audio.
>> Download Latest Version of M4VGear for Mac Here <<