How to Transfer iTunes Videos to Samsung Galaxy S6 ?
Samsung anounced Galaxy S6 with Galaxy S6 Edge on March, 2015 at Barcelona and certainly caused a stir in the world. As a company that always compete against Apple, Samsung makes Galaxy S6 and Galaxy S6 Edge mainly to rival iPhone 6 and iPhone 6 Plus in the market. Will the two smartphone turn around the decreasing sales of Samsung smartphones? We do not know, but we can see what new things Samsung Galaxy S6 brings us first.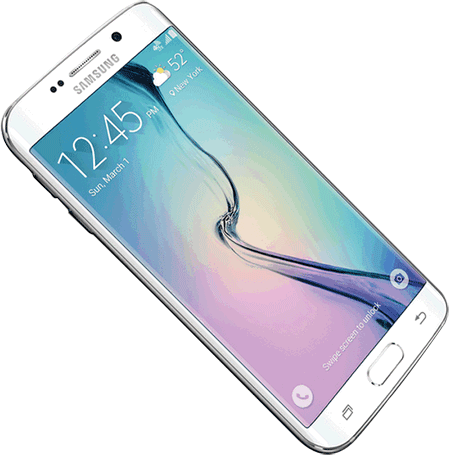 Some say Galaxy S6 is a largely innovative smartphone. See what support their opinion:
1. It is the first Samsung phone made of metal and glass, which makes it pretty exquisite in appearance.
2. It runs on the latest Android OS - Lollipop 5.0.2.
3. Its chipset is changed to Exynos 7420, which gives users a faster processing.
4. It reaches a very high resolution - 1440 x 2560 pixels.
5. Its camera: 16 MP, 2988 x 5312 pixels, optical image stabilization, autofocus, LED flash. And you can quickly access the camera by just double-clicking Home button.
6. The speed of system booting is improved a lot to about two times as fast as that of the previous smartphones.
7. 10-minute charge makes the phone last 4 more hours.
Some other hold Galaxy S6 is unworthy to have. They have the following reasons:
1. Its battery life is likely to be very short because:
1) The battery capacity is only 2550mAh, largely smaller than that of phones with the same size.
2) High resolution (1440 x 2560) and improved chipset are both battery-consuming.
2. Its irremovable battery will be a fatal disadvantage if the battery is easily consumed. You may be needed to charge the phone at least twice in a day.
3. It has no Card Slot, which means you cannot add external memory to it.
--- The strength of Galaxy S6 is a lot but the weakness is deadly to it. People are seldom willing to keep charging their phones. But if you already have one, you need to make use of it, such as taking advantage of its high resolution and watching high-definition iTunes videos on it. The DRM that protected is not a big deal because with M4VGear DRM Media Converter(Windows / Mac), you can easily and losslessly remove DRM from both iTunes purchased and rented M4V videos at 20X faster speed while keeping all subtitles and audio tracks including 5.1 audio.
Tutorial: How to transfer iTunes videos to Galaxy S6 with M4VGear?
Step 1
Download and install the latest version of M4VGear
Step 2
Add iTunes videos to M4VGear for converting
Click Add Movies button on the upper left or in the middle and choose the iTunes videos you want to remove DRM from. After that, click OK to load them to M4VGear.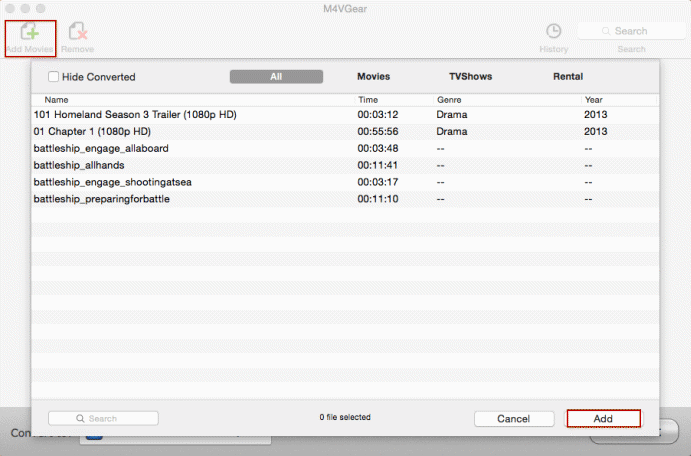 Step 3
Choose output format for loaded iTunes videos
Same as source for MP4 is recommended. But you are also available to choose "Same as source for MOV" and Samsung series as output format.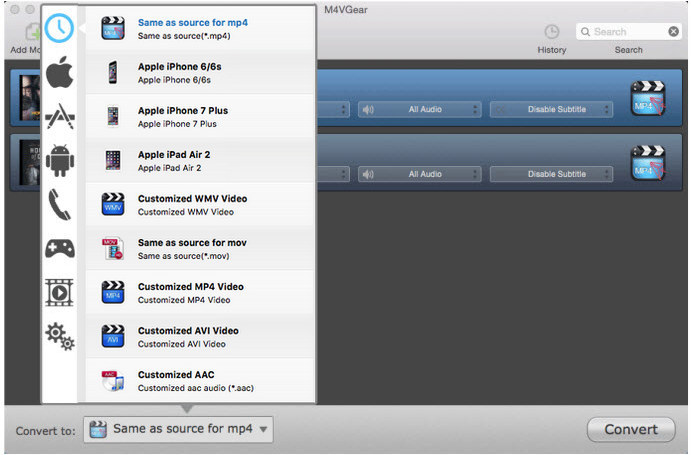 Step 4
Start to remove DRM from iTunes videos
Click "Convert" button on the bottom right to start removing DRM from loaded iTunes videos and convert them to the output format you chose.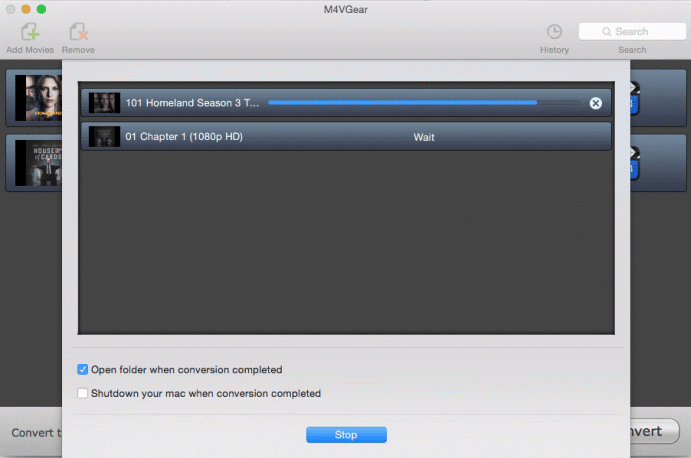 Step 5
Find output videos and transfer them to Galaxy S6 for playback.
Generally, the output folder will be popped up automatically to show you the output videos. If not, you can also click M4VGear > Preferences to find the output folder. Go to the output folder and find the converted videos. After that, transfer them to Galaxy S6 through USB.
You may find that the converted videos by M4VGear are all one minute long. Do not worry. It is the limitation in the trial version of M4VGear. If you want to have converted videos with full time length, purchase M4VGear now at $44.95 ($49.95).