Transfer iTunes Rentals to iPad mini 3/iPad Air 2
In the world of consumer technology, things move quickly. That's particularly true for mobile devices, where today's hotness is tomorrow's has-been. Apple has eventually unveiled the revolutionary products 7.9-inch iPad min 3 and 9.7-inch iPad Air 2 which are now at the top of the heap among tablet market in this October.
Both of these two iPad make upgrades over their lower-res predecessors. Which one works better? Which one is worth to buy? What are their pros and cons? These questions always haunt people when they have no idea which one to buy.
iPad mini 3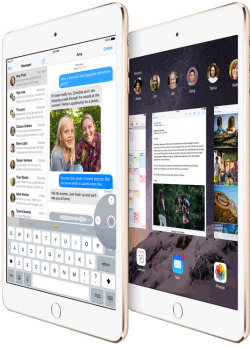 Pros
Touch ID included
Long battery life
Better display
Cons
Lacks the processor and camera upgrade
Commands a $100 premium over last year's model
Summary
The iPad mini 3 is just as good as its predecessor; it is still a compelling choice despite the lack of upgrades.
iPad Air 2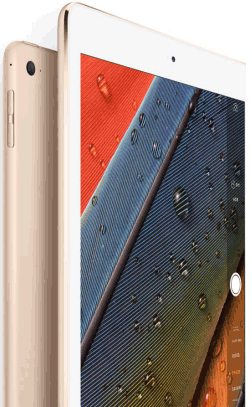 Pros
Thinner and lighter design
Improved A8X processor
Touch ID fingerprint sensor
Better rear and front-facing cameras
Higher configurations
Cons
Battery life could be better
Some will miss the mute switch
Easily resonate owing to the audio playback via speakers
Summary
The iPad Air 2 is Apple's most powerful tablet yet, and is incredibly thin and light. It is a nice refinement and finesse of last year's model, and should definitely be one of your top tablet considerations.
Everyone would be eager to watching iTunes movies on iPad mini 3 or iPad Air 2 once getting them. But iTunes rentals can only exist on one device at a time. Once transferred, the movie will disappear from your computer's iTunes library. You need to transfer movie every time if you want to change a device. It's quite inconvenience to transferring the iTunes rentals everytime. Then how to keep iTunes rentals on both your Computer and iPad mini 3/ iPad Air 2? Just refer to M4VGear which can remove DRM restriction from both iTunes purchases and rentals.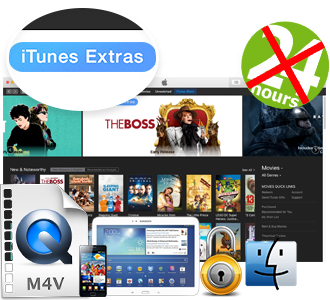 M4VGear DRM Media Converter
Pros
Keep AC3 5.1 audio and all multilingual subtitles & audio tracks.
Convert iTunes purchases and rentals at 20X faster speed
Bypass DRM protection with 100% lossless quality preserved
Highly compatible with Mac OS X EI Capitan & iTunes 12
Support batch conversion
Transfer iTunes Rentals form Mac OS Computer to iPad mini 3/ iPad Air 2
1: Download and install the latest version of M4VGear
M4VGear for Mac

Tips: M4VGear can be perfectly compatible with the latest version of iTunes and Mac OS X Yosemite as well as EI Capitan.
2: Add iTunes rentals to M4VGear
Click to launch M4VGear and you will find that the iTunes will open automatically with it. Then click "Add Movies" button to import iTunes rentals. Before converting, make sure your computer is well authorized with the same Apple ID that you used when downloading the iTunes rentals. What is more, you should make sure that the iTunes rentals are in valid period, otherwise, you will fail to convert.
3: Start bypassing DRM from iTunes rentals
Click "Convert" button to start converting. Before converting, you are able to set output path manually by clicking M4VGear > Preferences on the upper left of your Mac. Remember that do not control or touch iTunes during the whole conversion process.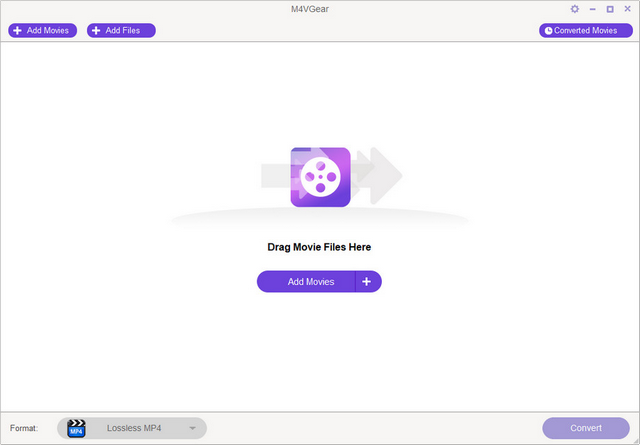 4: Transfer the well converted iTunes rentals to iPad mini 3/ iPad Air 2
After converting, click the upper-right button "History" to find the well converted rental files. You now can transfer the well converted iTunes rentals to iPad mini 3/ iPad Air 2 without any limitation.
Download M4VGear DRM Media Converter Now!