How to Transfer Birdman from iTunes to Android ?
Birdman has received 9 nominations at the 87th Academy Awards, the most for the ceremony. Except Oscar, Birdman has won and nominated many famous awards like Golden Globe Awards and 21st Screen Actors Guild Awards. Though there are some people that said they cannot understand the film, Birdman has been named one of the best films in 2014 by many critics and authorities.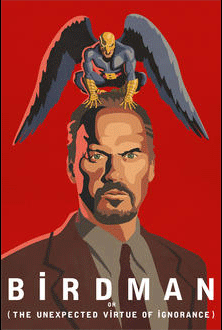 What Birdman Says
Riggan Thomson, the main actor acted by Michael Keaton, was once a Hollywood actor famous for playing the superhero Birdman in blockbuster movies decades earlier. He wants to recover his career to the former glory by writing, directing, and starring in a Broadway adaptation of Raymond Carver's short story "What We Talk About When We Talk About Love". But it won't come easy. Riggan is later troubled by inner doubt, harsh critics, his daughter and so on.
Birdman now can be preordered on iTunes and you will soon get the movie on hand for watching. For those who do not want to stick to the computer and intend to transfer Birdman to mobile devices for playback, make sure that you have iOS devices like iPhone and iPad. Because movies purchased or rented in iTunes are restricted to be played only on iOS devices due the DRM protecting them. If you happen to have Android devices like Samsung Galaxy series and Google Nexus series, you need DRM Removal software M4VGear DRM Media Converter to help you get the job done.
What People Say About M4VGear
Editor of makeuseof.com: If you need to remove DRM from your iTunes movies and TV shows, M4VGear gets the job done. It processes the conversions quickly, and it doesn't diminish the quality of the video.
Editor of cultofmac.com: M4VGear is a lossless converter, preserving 1080p HD resolution and retaining perfect 5.1 audio. Output videos from M4VGear also keep all your movies' subtitles.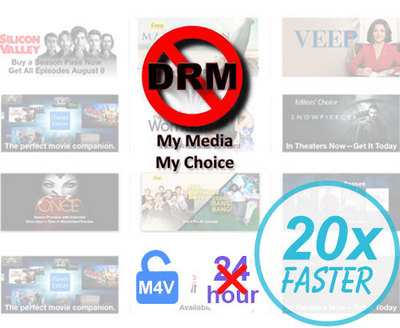 What M4VGear can do for you

Remove DRM from iTunes purchased and rented videos for playback on Android devices

Convert at 20X faster speed and retain original video quality

Output iTunes videos to formats like MP4, MOV and MP3 as well as mobile devices like Samsung devices, Google Nexus series, Sony phones, PSP, HTC, etc.

Keep all multilingual subtitles and 5.1 audio track
Tutorial: How to transfer Birdman from iTunes to Android with M4VGear?
In order to transfer iTunes Movie Birdman to Android, DRM should be removed from it with M4VGear.
System Requirement:
1. Operating System: Mac OS X 10.8-10.12 / Windows XP, Vista, 7, 8, 10 (32-bit & 64-bit)
2. The latest version of iTunes
3. M4VGear DRM Media Converter for Mac or for Windows
Remove DRM from iTunes Movie Birdman with M4VGear
Step 1: Click Add Movies button on the upper left or in the middle of the program to add Birdman you want to convert with M4VGear.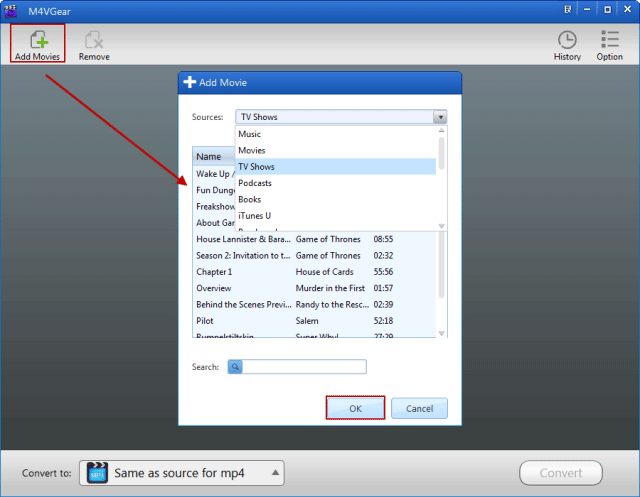 Step 2: Check the loaded iTunes video and go to the bottom left of the program to choose the output format for it.
Please note that if you choose "Same as source for MP4" or "Same as source for MOV" as output format and set the audio option to All Audio, closed caption, all the multilingual subtitles and audio tracks including 5.1 audio track will be preserved by default.
Step 3: Click Convert button on the bottom right to start removing DRM from iTunes video and convert it to unprotected format.
Step 4: After the conversion is finished, the output folder will be popped up automatically if you have checked before "Open Output Folder". If not, you can click Option on the upper right and find the output folder for storing the output video.
The output video converted by M4VGear can now be directly transferred to Android devices for playback. You can now enjoy iTunes movie Birdman on Android.
Tips in the End
1. M4VGear can clip video length for converting if you want a certain part of the video.
2. If you choose "Customized MP4/AVI/WMV/MP3/AAC/WMA" as output format, you are allowed to customize video and audio parameters.
3. You can enjoy 1 minute free conversion with the trial version of M4VGear to see if it is the product you intend to have. If yes, purchase M4VGear to get the full version at $44.95 ($49.95).
What the Significance of Birdman is
" Birdman (and also known as " The Unexpected Virtue of Ignorance") is a complex and involved look into personal value and the human need for acceptance in an ever changing world. Keaton's character is clearly haunted by ghosts of his past and almost delusional with them, and try as he might we can see his current project is falling apart at the seams. "
--- Reviewer at Cinemacocoa.com
" It's a quasi-religious fable about a man haunted by the past and facing a profound moral and existential crisis in the present, and it's a dazzling display of virtuoso cinematic technique and showboat performance."
--- Andrew O'Hehir at Salon.com