How to Watch iTunes Extras Disney Movie
Big Hero 6

on non-Apple Device
Big Hero 6, the winner of 87th Oscar the Best Animated Feature Includes Oscar-Winning Short "Feast". It is available in iTunes store. $19.99 for iTunes Extras HD purchased version and $5.99 for rental version. You may be probably know that you can only play iTunes Extras Big Hero 6 on Apple devices or computer, but what if you need to watch it on non-Apple device like Android phone, Xbox, PS4, smart TV...? This article would help you get the bought iTunes Extras Big Hero 6 watch on non-Apple devices smoothly.
Walt Disney's 54th animated feature film, Big Hero 6 (2014) is a superhero offering to counterbalance the previous year's princess-related hit, Frozen. Set in a mashup city called "San Fransokyo," and featuring a truly breathtaking design, the movie tells the story of 14-year-old genius Hiro, who spends his time illegally fighting robots, until his much-adored older brother Tadashi helps him get into the robotics lab at a university.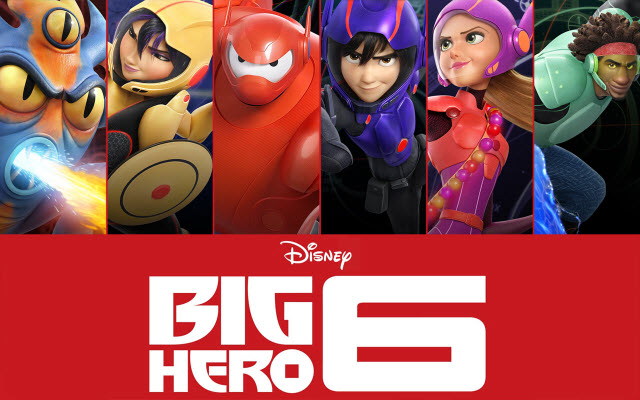 The movie does not shy away from themes of death and loss, and allows Hiro to experience everything from sorrow to rage. And the movie had all the perfect elements to make an amazing movie. friendship, grief, humor. It is very heartfelt and has an enormous amount of comedy. Big Hero 6 is a must-see movie, not only for kids, but also for adults and teens!
Tools needed for watching iTunes Extras on non-iDevice
If you want to watch iTunes Extras Big Hero 6 on non-Apple device, you should look for iTunes DRM media converter first. Why? Becasue the DRM media converter has the ability to remove DRM from iTunes movies and produce non-M4V videos for sharing or watching without limitation. However, when it comes to iTunes Extras, most of DRM media converters in the market fail to load, let alone convert for saving. While, M4VGear is the only DRM media converter application to get this through.
M4VGear DRM Media Converter offers a very simple way to make iTunes Extras watchable on all portable devices. Moreover, it keeps all subtitles and audio tracks (including 5.1 audio track) after conversion. The result video is nearlly 100% quality preserved. And thanks for the user-friendly design, people could use the program fluently and easily. Here is how:
Steps to Convert iTunes Extras and Transfer to non-Apple Devices
Step 1: Download and install M4VGear DRM Media Converter for Mac. (It is compatible with the latest Mac OS EI Capitan and iTunes 12)

>> Download the latest version of M4VGear for Mac Here <<
Step 2: Add iTunes Extras (Big Hero 6)
Click "Add" button on the upper left to open iTunes library. You will find iTunes Extras automatically show in the Movie of drop-down list. Choose the one you want to convert and click OK to apply.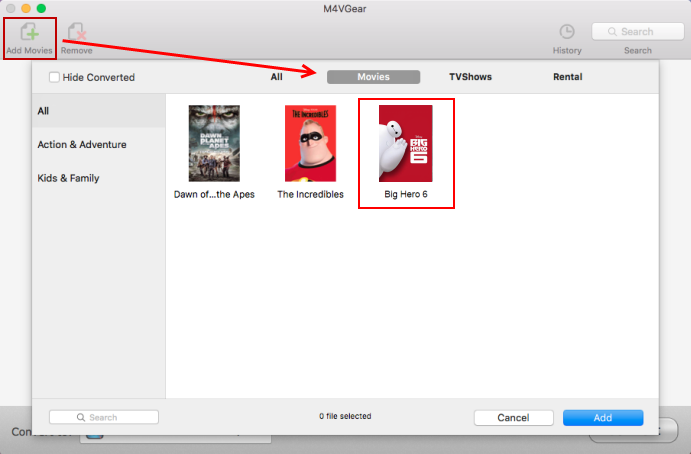 Step 3: Change Output Format and Press Convert Now
You can choose different output formats from the button after "Convert to". Then click "Convert" button to starting converting iTunes Extras to plain format.
Note: Output format as "Same as source for MP4" or "Same as source for MOV" is highly recommended, which enables users convert at 20 times faster speed with all subtitles and Dolby 5.1 audio track preserved.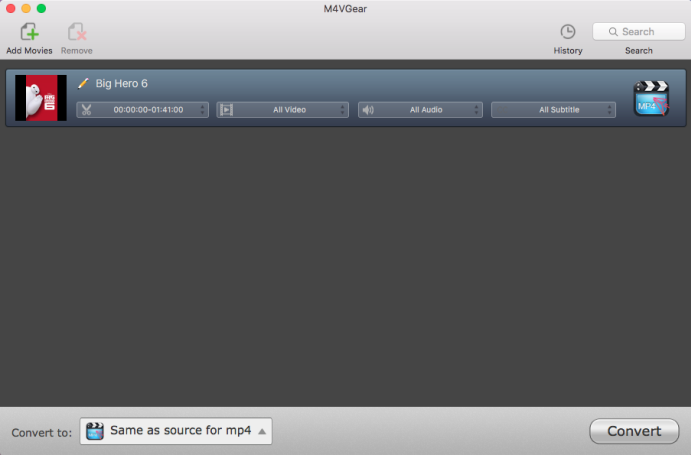 The conversion speed of M4VGear is 20X faster than other DRM media converters in the market. After finishing conversion, you can transfer the converted MP4 Big Hero 6 movie file to Android phones or tables and etc via cable.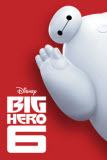 Tips: If you plan to access the purchased Big Hero 6 on your computer or Apple device, you should make sure these things:
Installed iTunes 11.3 or above
Apple TV 6.2
iPhone, iPad with iOS 8 or higher version
What is iTunes Extras
iTunes Extras are like DVD to Blu-ray movies extras that play right inside iTunes on the Mac or Windows, on the Apple TV, on the iPhone and iPad as well. They can include director's commentary, deleted scenes, bonus scenes, making-of documentaries, and other features. iTunes Extras debuted in September 2009 and were available on iTunes desktop and the original, OS X-based Apple TV. When the Apple TV switched to iOS in 2010, it lost iTunes Extra support.