How to Play iTunes Movie Annihilation without Any Limitations
Annihilation is a 2018 science fiction horror film, which was released theatrically in Canada and the United States on February 23, 2018. The movie is written and directed by Alex Garland. His previous film is Ex Machina, which won 2015 Oscar Best Visual Effects. Annihilation stars Natalie Portman, Jennifer Jason Leigh, Gina Rodriguez, Tessa Thompson and Tuva Novotny.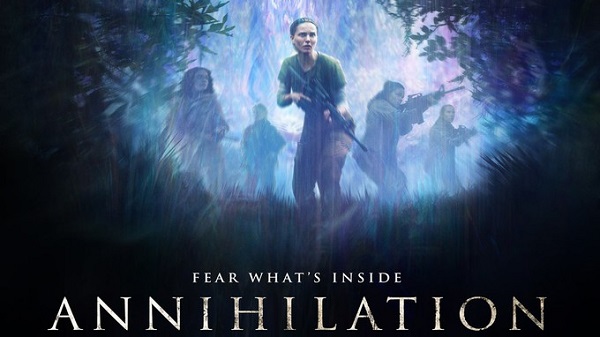 Annihilation Film Summary and Reviews
Plot summary of Annihilation: A biologist named Lena (Natalie Portman) and her husband disappeared. She puts her name forward for an expedition into an environmental disaster zone, but does not find what she's expecting. The expedition team is made up of the biologist, an anthropologist, a psychologist, a surveyor, and a linguist. They are sent to investigate a meteor that's causing a strange phenomenon in an area of Florida.
The movie grossed $43 million against a production budget between $40–55 million. After its release, the movie immediately caused heated discussions among critics and audiences. Following is a list of reviews on this movie for you.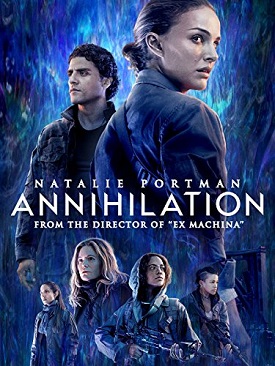 Drawing on mythology and body horror, Annihilation is an intelligent film that asks big questions and refuses to provide easy answers. Sci-fi at its best. ---Review from Jonathan Pile, Empire
Alex Garland's Annihilation tells an enigmatic tale of love and death and alien invasion, but there's something missing from his conception of his heroine (Natalie Portman) that might make you care. ---Review from Manohla Dargis, The NYTimes
There are many questions raised in this enthralling psychological drama that begins with a meteor strike, a shimmer and a secret mission to a terrifying but wondrous world where astonishing possibilities are on display. Don't miss it! ---Review from Louise Keller, Urban Cinefile
There's a lot going on in Annihilation—a tense, freaky, bloody sci-fi rumination on the cyclical nature of life, death and rebirth. ---Review from Paul Asay, Plugged In
How to Watch iTunes Movie Annihilation Freely
Now you can purchase or rent Annihilation from iTunes Store. However, you are only allowed to play iTunes purchased or rental movies on your iPhone, iPad, iPod touch, Apple TV, Mac, and PC. You can have ten devices (no more than five of them computers) associated with your Apple ID and iTunes at one time. And if you rent the film, you only have one month time to keep it. When you start playing it, you must finish watching it within 24 hours on only one device, or it will expire soon.
And what's worse is, movies and TV shows you got from iTunes are M4V format, which allows you to play them up to five authorized computers. Due to policy, you can't transfer these videos from iTunes to Samsung Galaxy smartphones, PS4, common HD TV and other non-Apple devices. You purchased the movie, but you can't enjoy it freely. It is unfair.
Don't worry, there are various ways to solve the problem. Here we recommend the most direct method for you. M4VGear Converter is one of the best iTunes movies Converter for you. With it, you can convert iTunes purchased or rental movies, TV Shows and music videos to MP4, AVI, FLAV, WMV, MOV, etc. In this way, you can play iTunes videos on iPhone, iPad, Samsung Galaxy Note 9, Samsung Galaxy S9, Google Nexus series, PS4, Xbox One and other devices as you like.
Losslessly Convert iTunes Movies with M4VGear Converter
The following guide will help you convert iTunes movies to common video formats with M4VGear Converter. Therefore, you can play your purchased or rental iTunes movies anytime and anywhere. First of all, download M4VGear Converter on your computer.
Step 1: Add iTunes Movies to M4VGear Converter
Click Add Movies button on the upper left or in the middle of the program to add iTunes M4V movie to the M4VGear main interface. Alternatively, you can also directly drag and drop the movies from your local computer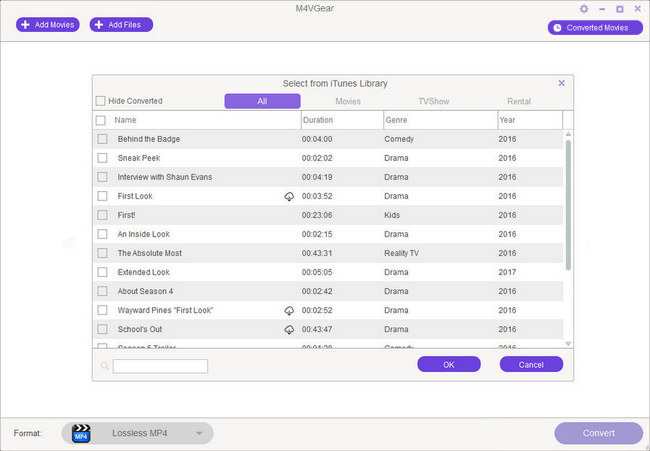 Step 2: Set output format
Choose the suitable output format by clicking the Lossless MP4 output button on the lower right-hand corner of the interface. Or you can also leave the default option to Lossless MP4, which can keep all of subtitles and all audio tracks (including AC3 5.1 audio).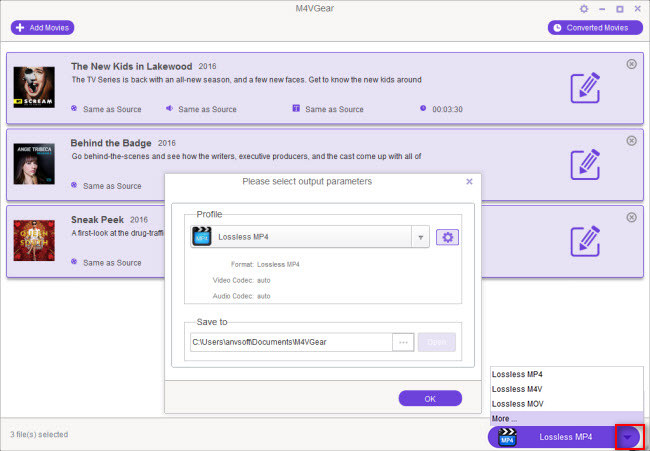 Step 3: Start Converting iTunes Movies to MP4
After all the settings, you can click Lossless MP4 button to start converting iTunes Movies.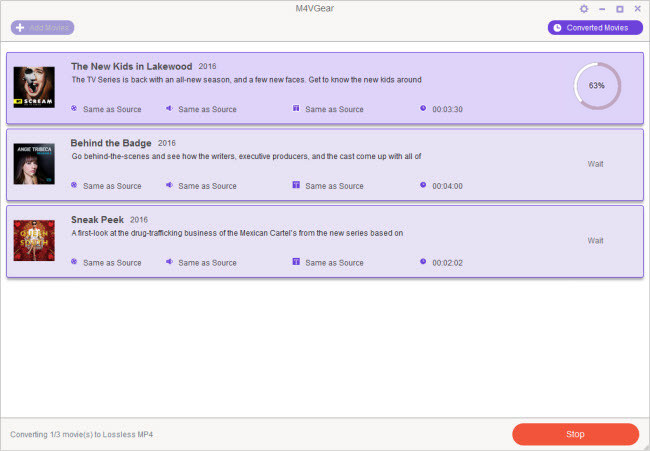 When the conversion finished, you can find the converted iTunes movie Annihilation through the history option. Now transfer the converted movie to non-Apple devices you have, then you can play iTunes movie Annihilation freely.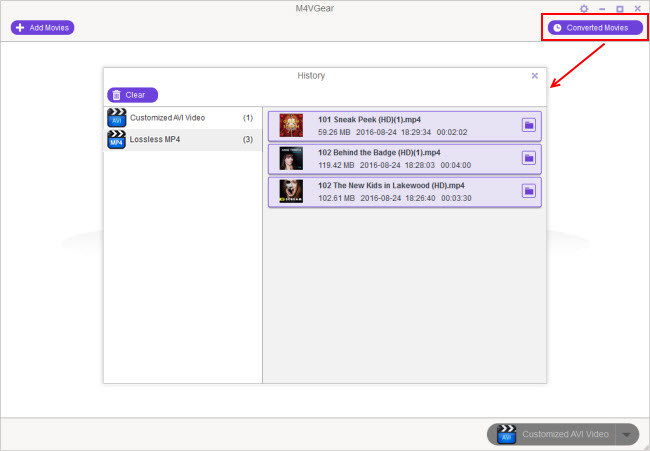 Tips in the End
1. M4VGear can clip video length for converting if you just want a certain part of the iTunes movie.
2. The trial version of M4VGear allows 1 minute free conversion. Now, get M4VGear full version at $44.95 (original $49.95) and enjoy life-time free updates and free tech supports.